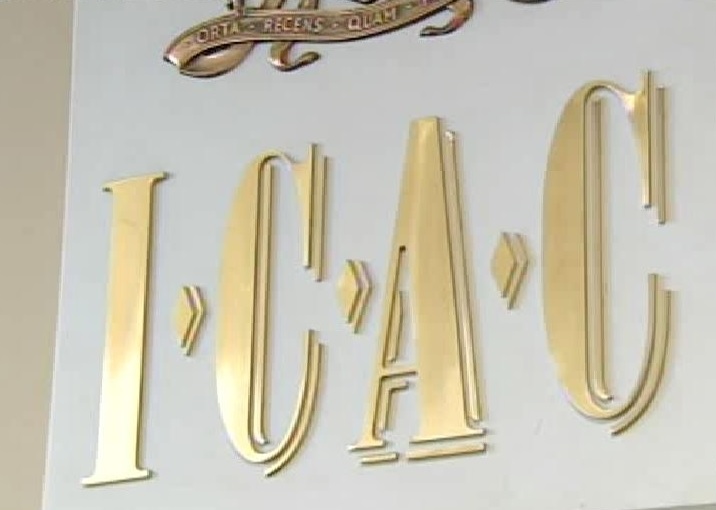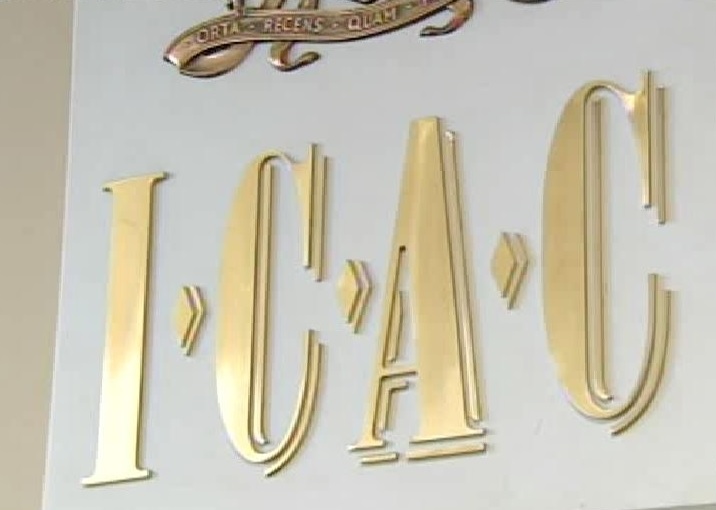 AUG 8th 2015 – The head of the NSW anticorruption agency has clashed repeatedly with a parliamentary committee after she tried to avoid answering questions about her agency's failed pursuit of prosecutor Margaret Cunneen SC.
Megan Latham, who leads the Independent Commission Against Corruption, told the committee yesterday that it had no authority to "reinvestigate" matters.
She considered some questions about the Cunneen inquiry to be "traversing an operational matter".
She was questioned for more than 90 minutes about agency leaks, a press release that suggested Ms Cunneen had attempted to pervert the course of justice and why she had told young barristers that examining witnesses at ICAC is like having a free kick.
Ms Latham, a former judge of the NSW Supreme Court, told the committee many people believed the inquisitorial system that was used by ICAC was unfair, "but parliament chose to vest that system with ICAC".
Asked about the number of prosecutions arising from her agency's inquiries, she told the committee: "We generally don't consider the number of prosecutions as a relevant indicator of our success,"
Her appearance before the committee coincided with a meeting of the NSW cabinet that was due to consider a report on ICAC's future prepared by former High Court chief justice Murray Gleeson and barrister Bruce McClintock SC.
Once the committee receives that report, it plans to recall Ms Latham and seek her response, But it is also expected to seek legal advice on whether its ability to question Ms Latham is in fact limited by the ICAC Act.
After informing the committee of the limits on its ability to question her, Ms Latham read for 25 minutes from a statement about ICAC's procedures.
Committee chairman Damien Tudehope then told her that much of what she had said was from her annual report "and to the extent that you found it necessary to read that report to us, you underestimate the committee members who have all read that report".
Ms Latham clashed again with Mr Tudehope when she told the committee it was "just traversing operational matters" when she was asked about a press release ICAC had issued about Ms Cunneen on May 27.
When Mr Tudehope disagreed, Ms Latham took responsibility for the press release, but added: "I don't understand what the controversy is all about."
The 622-word press release announced the commission had handed evidence to the NSW Director of Public Prosecutions that "indicated an attempt to pervert the course of justice by Ms Cunneen"
That material, which had never been tested, had been handed to the DPP after ICAC's incomplete inquiry into what Ms Cunneen was alleged to have said after a traffic accident involving her son's girlfriend.
The inquiry was terminated by the High Court because it was outside ICAC's jurisdiction. After the evidence was examined by Victoria's Chief Crown Prosecutor, Gavin Silbert QC, NSW Solicitor-General Michael Sexton SC announced no charges would be laid against Ms Cunneen. Asked about leaks from her agency, Ms Latham said: "It's not for me to investigate".
The committee had earlier been informed this amounted to a criminal offence. Ms Latham said that if she were presented with information about a leak she would pass it to ICAC's independent inspector, David Levine.
Mr Levine had earlier told the committee that allegations of leaks were a fact of bureaucratic and political life and he was not prepared to ask journalists and ICAC about such matters.
"The issue of leaks is intractable and at times risible and is evidence of a blood feud between News (publisher of the Australian) and Fairfax," Mr Levine said.
He still believed that ICAC had been "a sore loser" over its defeat in the High Court by Ms Cunneen.
Chris Merritt
Legal Affairs Editor – The Australian
To view the original story, please visit:
http://www.theaustralian.com.au/business/legal-affairs/icac-boss-megan-latham-tells-mps-how-to-do-their-job/story-e6frg97x-1227474758386