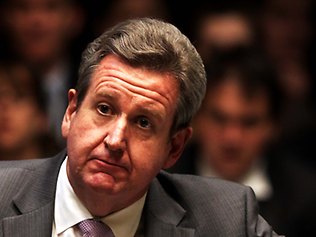 Former NSW premier Barry O'Farrell's appointment as Racing Australia's new chief executive officer has left the industry surprised as many struggle to comprehend the "interesting and possibly confusing" decision by the sport's national body.
It is O'Farrell's first full-time role since he famously quit politics over a gifted bottle of Penfolds Grange wine.
Far from using his vast array of skills in a behind-the-scenes directorship, O'Farrell will be required to perform a hands-on role in a unique industry riddled with disputes. "From the industry perspective it's an interesting, and possibly confusing, appointment," Australian Trainers' Association chief executive Andrew Nicholl said.
"We have no idea about what skills he's going to bring to the table and what his background is in terms of racing, but from the ATA's perspective we welcome him and will work with him for the betterment of the industry."