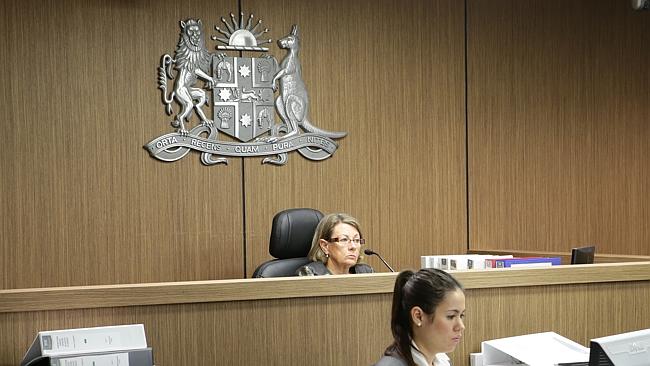 ICAC Commissioner Megan Latham has made the extraordinary admission that the NSW corruption watchdog has not learned any great lessons from its flawed, discredited and unlawful investigation into one of Sydney's leading prosecutors, Margaret Cunneen SC. The Australian revealed that the Independent Commission Against Corruption's pursuit of Ms Cunneen involved the seizure of her phone without a search warrant, with officers returning a week later to conduct a video reenactment of the seizure once they had obtained the correct documentation, and the leaking of Ms Cunneen's private text messages , dating back years, to her boss, Director of Public Prosecutions Lloyd Babb SC.
But facing questions from ICAC's parliamentary oversight committee, the embattled commissioner said she was "content" with ICAC's procedures and there was no need to change them. "I can't really say that we form the view that any great lessons have been learnt," Ms Latham said. "We have had a discussion about the procedures that we adopted and we reviewed them and we were content that we followed the appropriate procedures so no, we haven't changed them." Ms Latham also disagreed with ICAC Inspector David Levine's call for an exoneration protocol to clear the corruption findings of those who have been cleared in court. She argued that a person's formal exoneration in court did not overturn any finding of corruption by ICAC. "Criminal prosecutions often fail because the elements of the offence aren't proven beyond reasonable doubt," she said. The hearing opened with committee chairman Damien Tudehope accusing Ms Latham of ambushing the committee last month when she handed over telephone intercepts of Ms Cunneen on the day of the hearing. "It is probably something that should not have happened," he said. Ms Latham defended, for the first time, seizing Ms Cunneen's phone without a search warrant, claiming a Notice to Produce was lawful and ICAC had used it to spare Ms Cunneen the embarrassment of a raid by uniformed ICAC officers. "It would have been more disruptive and more embarrassing and, from our point of view, a complete overkill in the circumstances ," Ms Latham said. "It seemed to us important to confirm or deny whether there was other information on the phones."
Ms Latham was asked about the history of her relationship with Ms Cunneen, after issuing a press release on December 4 in which she said: "The Inspector's statements that there was 'a professional and personal (relationship ) for a period in excess of 25 years' and that 'there is and has been for quite a considerable time a close personal and professional relationship' between Ms Cunneen and the Commissioner are rejected." Yesterday, however, she admitted she had been Ms Cunneen's superior for nine months in 1986 and that they had worked together for two or three years, ending in 1994. Ms Latham, who said she did not think that the investigation into Ms Cunneen had damaged ICAC's credibility, said "you cannot please all of the people all of the time" .
SHARRI MARKSON CHRIS MERRITT- The Australian.
(WTF) used with permission.