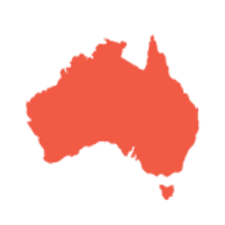 A prominent Sydney silk had seriously damaged the standing of the NSW Independent Commission Against Corruption while he was its counsel assisting and could have reduced its ability to attack corruption, a report tabled in state parliament says.
Geoffrey Watson SC had adopted a sneering, contemptuous approach to his role, had ­engaged in conduct that verged on bullying and had used an ­unacceptably hectoring tone.
He had caused the resignation of former police minister Mike Gallacher by accusing him of corruption without providing supporting evidence and had refused to withdraw the allegation.
The criticism of Mr Watson's behaviour is outlined in a 205-page report by ICAC's independent inspector, Bruce McClintock SC, who conducted an audit of the commission's procedures for dealing with counsel assisting.
"I consider that Mr Watson's conduct caused serious damage to the public standing of the commission, which may well have ­reduced its ability to perform its important public function of ­attacking corruption," he wrote.
"When counsel assisting ­behaves unfairly, the process and the findings of the commission will be undermined and be seen to be unfair, or there is, at least, a ­serious risk that that will be perceived to be the case."
Mr McClintock's report comes soon after parliament's ICAC oversight committee heard concern about the manner in which Mr Gallacher, a former Liberal, had been forced from office.
Labor's Ron Hoenig, a former barrister, told the oversight committee in October that the affair had implications that went ­beyond the destruction of Mr Gallacher's political career.
"When, as a result of impropriety, the practical effect is to ­remove a senior minister of the crown, it is really an attack on the entire democratic fabric of the state," Mr Hoenig said.
Mr McClintock's audit ­focused on Mr Watson's ­accusation during a hearing in 2014 that Mr Gallacher and businessman Darren Williams had "hatched a corrupt scheme to make donations to the Liberal Party". No finding of corruption was ever made against Mr Gallacher but he was forced to resign by former premier Mike Baird soon after Mr Watson's ­allegation become public.
During Mr McClintock's audit, Mr Watson conceded to the ­inspector that "I could have ­worded that matter differently and better".
He had been "frustrated and cranky", had been exhausted after working seven days a week, and he had been called "a lying c..t" by a barrister sitting behind him during a public hearing. Mr McClintock rejected Mr Watson's assertion that Mr Gallacher had resigned because of a discussion with Mr Baird that took place before Mr Watson had asked about the "corrupt scheme".
The sequence of events, confirmed by transcripts, "confirms that Mr Gallacher resigned because of Mr Watson's questions … of which he had no prior notice".
When the inspector provided Mr Watson with a draft of his report, Mr Watson did not provide specific answers to the inspector's criticisms but wrote back stating: "I do not accept that you are acting without personal animus."
Chris Merritt, Legal Affairs Editor
The Australian
WTF (used with permission)