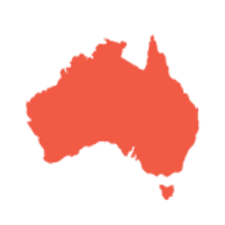 Federal Labor's Joel Fitzgibbon made a brief but very important intervention in the NuCoal affair this week that highlights the unjust treatment of that company's shareholders.
When the NSW Coalition government accepted ICAC's recommendation and expropriated NuCoal's exploration licence in 2014 it rejected an associated call for innocent parties to be compensated.
NuCoal, which was not a party to ICAC's inquiry, obtained its licence 14 months after it had been issued when it bought the original licence-holder, Doyles Creek Mining.
No accusations of wrongdoing have ever been made against NuCoal. Yet on the company's numbers, the expropriation cost its US shareholders $131 million, while Australian shareholders lost another $306m.
About 500 of those Australian shareholders live in Fitzgibbon's electorate of Hunter, along with a number of small businesses that were hit hard by what NSW did to NuCoal.
These people did nothing wrong and neither did their company. Yet their property has been seized without due process or compensation.
Fitzgibbon's only interest in this affair is the welfare of the small shareholders and contractors in his electorate who have been hurt by the Coalition state government.
He told parliament on Tuesday that governments at all levels should consider the plight of the people who have lost their money after investing in NuCoal.
"I know this is a question which also now has the interest of the United States government, because some 20 per cent of shareholders in NuCoal live in the US, and there are suggestions that this breaches Australia's free-trade agreement with the United States of America, and that gives the commonwealth government an interest in this matter," he said.
"I make no judgments about the finding of ICAC or even the actions of the NSW government in the expropriation, because I simply don't know enough about the technicalities and enough about the history," he told parliament.
"My point is that my shareholders in my electorate have lost their money, basically, and, in some cases, a considerable amount of money.
"NuCoal's only crime, as I understand it, was to buy a lease which later became subject to ICAC proceedings and it could not have had any knowledge that those ICAC proceedings would take place so long after the event," Fitzgibbon said.
His statement comes soon after the federal government had talks on the affair with representatives of the US and NSW.
If those talks lead to a payout, Fitzgibbon is concerned that any deal does not come at the expense of the Australian shareholders.
"Any settlement must give as much, if not more, to them as it does to the Americans," he told The Australian.
On February 13, the Liberal Party's Peter Phelps made a remarkably prescient statement in the NSW parliament.
He said this episode had exposed the state to large-scale compensation claims.
Those potential claims, according to Phelps, would come not just from "mum and dad" investors but from investors in the US, Japan and New Zealand who are covered by free-trade agreements with non-expropriation clauses.
Phelps predicted that investors in those countries would initially seek redress from federal Trade Minister Steve Ciobo, but the bill would ultimately come back to NSW.
Chris Merritt
Legal Affairs Editor
(WTF) Used with permission