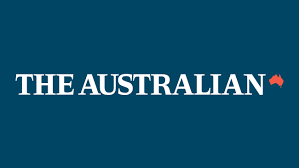 Thanks to a report by ICAC inspector Bruce McClintock — and the benefits of parliamentary privilege — it is now possible to reveal what might well be a missing piece in the bizarre history of corruption in NSW.
McClintock's report, which has been tabled in the NSW parliament, outlines why he decided to reject a complaint by businessman John Atkinson about David Ipp, a former commissioner of the Independent Commission Against Corruption.
It was already known that McClintock had produced a draft version of this report that had endorsed the legitimacy of ICAC's undisclosed communications with the state government during the course of one of its most spectacular "independent" inquiries, known as Operation Jasper.
His final report does not deviate from that view — stating that it is "perfectly appropriate (subject to the general principles of administrative law which bind it) for one officer of the executive, that is, the Commissioner, to communicate with another, for example, the Premier or a Minister". That finding, which the inspector supports with extensive extracts from the ICAC Act, should put an end to any debate about the standing that should be accorded to this government agency.
The most curious aspect of this report, however, is to be found in a copy of Atkinson's original letter of complaint which McClintock included as part of the material that has been tabled in parliament. That letter contains extracts from what Atkinson says is a statement prepared by former Liberal minister Chris Hartcher.
If the Hartcher material is accurate — and that is subject to debate — it discloses the contents of discussions about the Jasper inquiry involving Hartcher, former premier Barry O'Farrell and Brad Hazzard, who is now NSW Health Minister.
The discussion, according to Atkinson's letter, took place in early December 2012, soon after ICAC began public hearings in November. Those hearings examined the manner in which the previous Labor government had issued coal exploration leases.
Before outlining what seems to have been said, it is important to make it clear that Hartcher is aware of the statement cited by Atkinson but questions its accuracy. "The statement is unsigned and is not an accurate representation of conversations I had," Hartcher said yesterday.
When asked to expand on that, Hartcher said he would "go into it at a later date".
Atkinson, who has provided this writer with a copy of the statement, says the fact that it has become public — and is now protected by parliamentary privilege — is due to McClintock's decision to include his original letter of complaint in the report that went to parliament. There is one more caveat that should be kept in mind when deciding what to make of the Hartcher statement. When O'Farrell was asked about the Hartcher material, the former premier said: "I remain confident that my dealings with Commissioner Ipp were at all times appropriate."
Atkinson's letter says Hartcher, Hazzard and O'Farrell met in the premier's office in December 2012 and discussed several matters. At the conclusion of the meeting, Atkinson writes, O'Farrell indicated he wanted to raise a different matter. The discussion he then describes, based on Hartcher's statement, would have taken place long before the Jasper hearings had concluded. Yet the statement indicates Hartcher was left with the impression that corruption findings would be made.
Hartcher has cast doubt on the accuracy of the statement, but it is outlined in a public document available on the website of the NSW parliament that was presented to parliament by one of the most senior silks at the NSW Bar. This is what Atkinson wrote:
Mr O'Farrell: "Brad, Ipp doesn't think it would be helpful if the mining lease (Mt Penny EL) was approved prior to his report.''
Mr Hazzard: "Well it's nothing to do with me. It is a matter for the PAC (Planning Assessment Commission)."
Mr O' Farrell: "But my Director-General needs to make a recommendation to PAC."
Mr Hartcher (to Mr Hazzard): "I think the premier wants it at the bottom of the pile. Allow bureaucratic inertia."
Mr O'Farrell: "That's right. I wasn't going to set it out that clearly."
Mr Hartcher then concludes: "From this conversation I got the distinct impression that Mr O'Farrell had discussed the Jasper inquiry with Commissioner Ipp. On reflection, it is my view that Mr O'Farrell may have been informed that corruption findings would be made as at the time of this discussion."
The key witness at the Jasper inquiry was Paul Gardner Brook, a brain-damaged investment banker who was diagnosed with amnesia just before the public inquiry began. ICAC knew that. It disclosed a medical report on his condition in March this year, almost five years after presenting parliament with a report that praised his evidence and failed to mention his brain injury.
Six months before the Jasper report was published in July 2013, a briefing note was prepared for O'Farrell by Paul Miller, general counsel of the Department of Premier and Cabinet. It says Ipp wanted O'Farrell to send him a letter. It says: "It appears that the commission has suggested that the letter be sent as a 'diplomatic' matter given that recommendations of the type proposed are somewhat unusual."
Chris Merritt
Legal Affairs Editor, The Australian
(WTF) used with permission