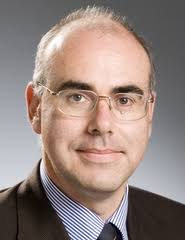 Personal explanation: OPERATION ACACIA
The Hon. Dr PETER PHELPS ( 15:08 ): By leave: On 14 February in this place I made a speech in relation to Mr Ian Macdonald, the granting of the Doyles Creek exploration licence and what I saw as the malfeasance of the Independent Commission Against Corruption in relation to Operation Acacia. In response to that former counsel assisting Mr Geoffrey Watson said, "… what Mr Phelps said is false. That won't worry him because what he says is privileged …" That is a very serious allegation. It is an allegation that I deliberately misled this House. I would encourage all members to read what I said on 14 February. If any of them—including members on my own side—believe what I said is false it is not merely their right but their duty to move a censure motion against me for misleading this place. If that were to occur I would be happy to debate matter. Until then, I stand by everything I said and utterly refute Mr Watson's assertion that what I said is false.
Adjournment debate: DOYLES CREEK TRAINING MINE
The Hon. Dr PETER PHELPS ( 18:27 ): In the brief time remaining, I return once again to Doyles Creek and the implications that the Doyles Creek issue has for the exercise of ministerial discretion. One of the things that has troubled me over a period in looking at this matter is: What did Ian Macdonald actually get out of it? If he was acting corruptly, what was the material benefit that he received? Fortunately, we have Judge Adamson's summing up to the jury in his criminal case to look at and identify what the motive might have been. She went through the various things that were raised by the Independent Commission Against Corruption [ICAC], including friendship, political favouritism and money, and basically debunked them all. She said that no evidence was adduced that is any reasonable suspicion in relation to friendship between Maitland and Macdonald, that they were mates or that he owed some sort of affiliation to Maitland for his preselection prior to 2007.
There is certainly no evidence that money changed hands or was likely to change hands, nor was there nepotism involved in that decision. Essentially, what one has is a motiveless crime at that point. There was no motive that could be ascribed to Macdonald for the awarding of that exploratory licence.
Some of the things that the ICAC portrayed as being somehow nefarious or suspicious are things that occur regularly in an ordinary office of a member of Parliament—for example, seeking third-party endorsements for projects.
The Hon. Walt Secord: Point of order: The honourable member is reflecting on a court decision. While I am on my feet, I would like to withdraw the remark I made earlier.
The Hon. Niall Blair: To the point of order—
The Hon. Walt Secord: Without reservation.
The Hon. Niall Blair: To clarify, is the member referring to the remark that was directed towards me in his previous contribution?
The DEPUTY PRESIDENT (Dr Mehreen Faruqi): Will the Hon. Walt Secord clarify his remark?
The Hon. Walt Secord: To suit the House and for clarity, I withdraw the remark that I made earlier referring to the Minister.
The Hon. Dr PETER PHELPS: The third-party endorsements were not unusual. Seeking a proforma letter from a department is not unusual. We know that it did not have to go to Cabinet because Nathan Rees' private testimony indicated that it was not a Cabinet matter. The argument that he ignored departmental advice in awarding the licence is completely disproved by the fact that the brief that was sent to the Minister had three options, the first of which was awarding the exploratory licence without the need to go to tender.
You have to ask: What does all this mean? Essentially, what this means—and it has grave implications for all Ministers and members of the Executive—is that when a Minister, upon receiving advice from the department that they can exercise their discretion, actually exercises that discretion and it then becomes part of an ICAC-able matter it has massive ramifications for every exercise of independent discretion by a Minister in circumstances where they either do not receive advice from the department or they use their discretion—which they are legally entitled to do—in opposition to a recommendation from that department.
If that is the nature of corruption in this State then every ministerial discretionary decision is immediately up for grabs. That is the problem we face. The result of the ICAC investigation Operation Acacia and Justice Adamson's summation to the jury is that you can effectively have "corruption" where you have no motive and you have clear advice from the department that the ministerial discretion was allowed. Yet somehow that can be construed as corruption. That is an appalling state of affairs and should be rectified.
The DEPUTY PRESIDENT (Dr Mehreen Faruqi): The question is that this House do now adjourn.
Motion agreed to.
The House adjourned at 18.31 until Wednesday 7 March 2018 at 11:00.