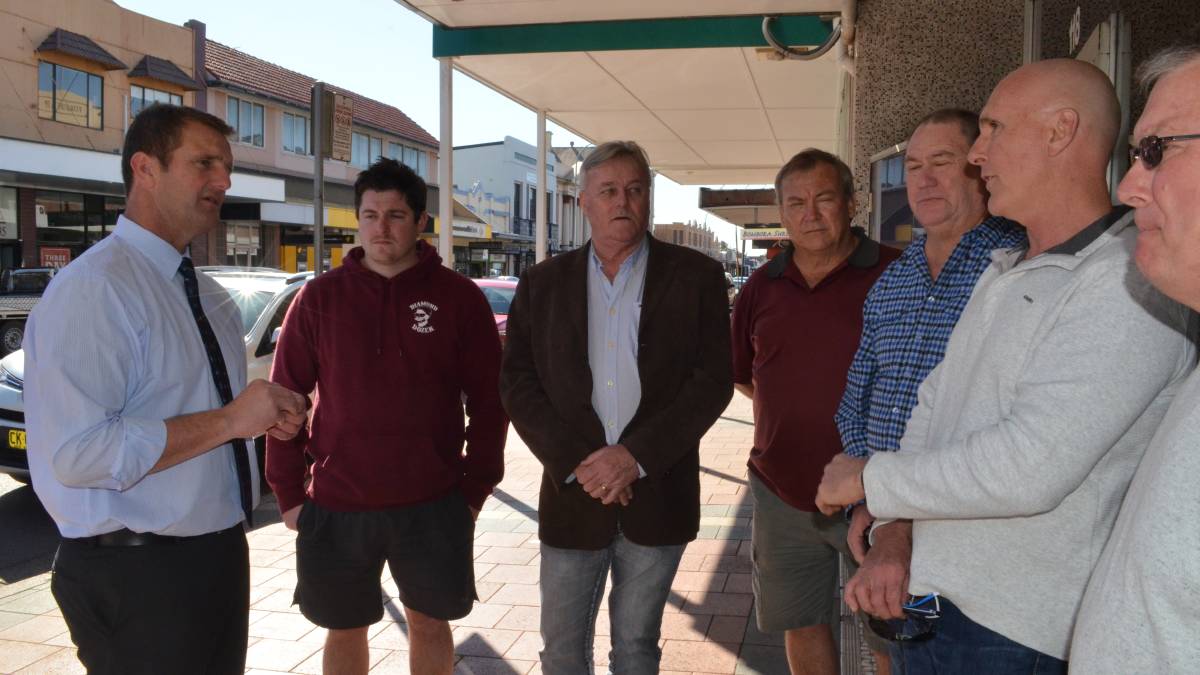 CESSNOCK MP Clayton Barr said he is frustrated that local investors in NuCoal resources are still being forced to fight for compensation.
Around 500, of approximately 3000, innocent shareholders in NuCoal Resources live in the Coalfields region and had their investment made effectively worthless by the actions of the NSW Parliament, which passed a special law to cancel the Exploration Licence held by NuCoal at Doyles Creek in 2014.
The decision to cancel the licence was a recommendation of the NSW Independent Commission Against Corruption (ICAC).
It followed adverse findings against the now disgraced former state Labor minister who originally granted the licence in 2008, Ian MacDonald, as well as the directors of Doyles Creek Mining, the original licence holder.
Despite NuCoal not being part of the ICAC inquiry, State Parliament did not act on the additional ICAC recommendation that compensation be paid to shareholders. Special legislation also denied shareholders the mechanism by which to fight the decision in court.
Mr Barr, who was the first to raise the issue in Parliament, in June 2014, said he was angry that little to nothing had been done to compensate victims.
"My thoughts today are not too much different from 2014, except I am more informed, more angry and more frustrated by the pettiness of the then Premier [Barry O'Farrell]."
Mr Barr even went as far as to call the decision "theft" on behalf of the O'Farrell government.
"There are more than 500 people in our Coalfields community that have lost tens of thousands of dollars, in some instances hundreds of thousands dollars, despite ICAC warnings and despite the then laws of the state of NSW," he said.
"It was theft, plain and simple – no different to if Mr O'Farrell went directly into your bank account and withdrew the money from your savings. Who out there thinks that this is fair and the role of Government?"
While Mr Barr added that he urged all affected investors to "keep knocking on that door," he feared any solution would come at the expense of taxpayers.
"The shareholders of NuCoal do deserve financial justice and it will be incredibly expensive. It was a mess made by this Government and they need to fix it," he said.
"The trouble is any "fix" that is offered to this mess will come at the tax-payers' expense.
"We have Mr O'Farrell and his band of merry men and women, including the current Premier Berejiklian and all of her Ministers, to thank for the approximate $400M mess that will sting the tax-payers' pockets.
"This has all been a very expensive ego-trip for the Liberal-National Government."
NuCoal resources director Glen Lewis said the NuCoal shareholders had contacted Mr Barr, requesting his support for a fair compensation process.
He said that NuCoal had approached multiple government representatives in the ensuing four years and is now calling for a compensation process to commence – or at least an independent review.
He said that NuCoal Resources is currently pushing for the State Government to engage a retired senior judge to review the facts surrounding the shareholders and recommend appropriate compensation, if any.
"We just want our  shareholders to have their day in court, so to speak," Mr Lewis said.
"We want an independent review and if the outcome of the review is that the shareholders are not entitled to anything then, that will be the end of it."
The Hunter Valley News reported, last week, that Upper Hunter MP Michael Johnson had also received a letter from affected shareholders in his electorate.
Mr Johnson said he was seeking more information before making a comment.
(WTF) used with permission